Weekly Updates
Week of: 3/4/19
Please check 2018-19 freshwater sport fishing regulations and recent planting:
2018 - 2019 Fishing Regulations and info:
https://www.wildlife.ca.gov/regulations
Current Planting:
https://nrm.dfg.ca.gov/FishPlants/
Looking for a fishing or hunting guide?
http://shastacascade.com/fishing-and-hunting
---
Baum Lake -- Baum remains on of the last trout lakes still fishing well for the winter time. Anglers are catching quality trout on midges, leeches, and Copper Johns with strike indicator setups in olive and brown color patterns.
-Courtesy of Western Outdoor News
---
Bucks Lake -- Bucks Lake is a reservoir in Plumas County, California, created in 1928 by the construction of Bucks Storage Dam on Bucks Creek, a tributary of the Feather River. The dam is managed by the Pacific Gas and Electric Company.
-Courtesy of Western Outdoor News
---
Eagle Lake -- Warmer conditions have melted away a good amount of ice around the lake, although there weren't many anglers out this last week.
-Courtesy of Western Outdoor News
---
Fall River -- The Fall River is a 21.3-mile-long river tributary to the Pit River in north-eastern Shasta County in northern California. It is a designated Heritage and Wild Trout stream.
-Courtesy of Shasta Cascade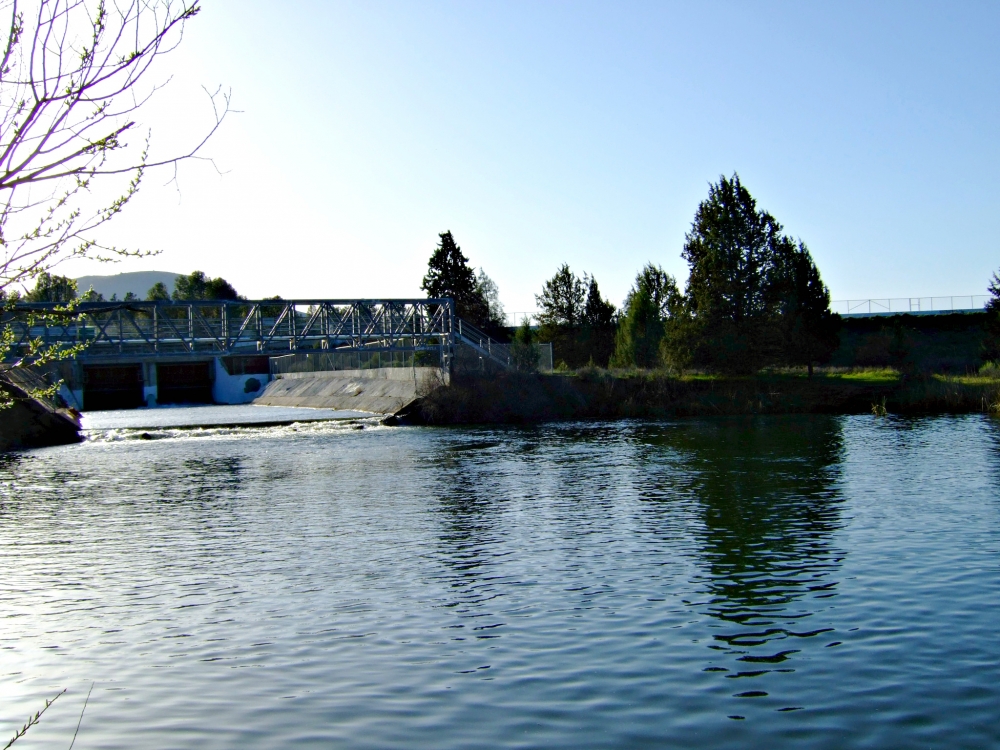 ---
Feather River -- The Feather is unique in that two of its tributaries, the East Branch and Middle Fork, originate east of the Sierra Nevada in the Diamond Mountains and breach the crest of the Sierra as they flow west.
-Courtesy of Shasta Cascade
---
Hat Creek -- Hat Creek is a 48.7-mile-long stream and tributary of the Pit River, located in Shasta County of northern California. The creek rises in two forks on the eastern slopes of Lassen Peak in Lassen Volcanic National Park, and flows northward through Lassen National Forest to its mouth at Lake Britton near Burney, California. Hat Creek is so named because a surveyor lost his hat there..
- Courtesy of Shasta Cascade
---
Klamath River —Happy Camp -- The middle section of the Klamath was still blown out last week, but is on the verge of dropping back into shape with flows of 2,826 cfs near Happy Camp. The river is high from Orleans down, with flows of 8,300 cfs.
-Courtesy of Western Outdoor News
---
Keswick Lake -- Keswick is fishing good. The area is not damaged by the Carr Fire. Check with Shasta Trinity National forest for information and hazards.
-Courtesy of Shasta Cascade
---
Lake Almanor -- Most of the lake has frozen over except the peninsula and the Hamiton Branch, which is flowing fast and muddy. More snow and rain is expected throughout the week restricting conditions for a while longer.
-Courtesy of Western Outdoor News
---
Lake Oroville -- Jamey Sorensen of North Valley Tackle said the lake water level is rising daily due to the recent storms. It's cold and dirty everywhere, but there's hope, as larger 2 pound bass are finally showing once again. Sorensen said he'd target them using reaction baits in the incoming water. Those who want numbers should continue to use finesse bait. Thermalito Afterbay has a good ripbait bass bite along the rock wall, but stay away from the tules just a bit longer until the end of duck hunting season.
-Courtesy of Shasta Cascade
---
Lewiston Lake -- Access has been limited due to rock slides and road closures. One angler had made it up to check the lake out but conditions weren't ideal so they never tried fishing.
-Courtesy of Western Outdoor News
---
Sacramento River --
March and April are incredible months to fish this awesome fishery as it produces very healthy rainbows in big numbers. As water clears after this storm the fishing will be great. Plus the added bonus is there's been very little pressure on the fish the last few weeks while storms have been extreme. The river will be high this spring which will mean dynamite fishing. Call to get your name on the calendar. Productive patterns will be black caddies, baetis, rubber legs and egg patterns.

-Courtesy of HarvestWild

---
McCloud Reservoir -- Lake McCloud is a reservoir on the McCloud River in Northern California. The lake forms behind an earthen dam finished in 1965 by the Pacific Gas and Electric Company to control water flows and for generating hydro-electric power.
-Courtesy of Shasta Cascade
---
McCloud River -- The Fly Shop reported good fly fishing in the Nature Conservatory section for giant brown trout coming out of Shasta Lake to spawn. The best action was on streamers, Possie Buggers, AP and Dark Lord nymphs in the deeper runs and pools. Dry fly anglers can score on Missing Links and maybe the October Caddis, which should be turning on soon as the weather cools.
-Courtesy of The Fly Shop / Western Outdoor News
---
Pit River -- All sections are currently blown out after the warm rain the past week caused a lot of lower snow to melt off. We are expecting more rain this next week, but only showers are expected. Keep an eye on the flows and it might start to shape up over the next few weeks.
-Courtesy of Western Outdoor News
---
Shasta Lake -- This lake is fishing very well and one of our go to locations for Spring. There are many eager bass and trout here waiting for your fly. A type 2 or 3 sinking line with a shad pattern or small brown or olive wooly bugger is effective. The Spotted Bass this time of year are great eating and its time for a fish fry. Get out and enjoy this Nor Cal Gem. The lake should be full this spring and this will mean beautiful coves and lots of structure to cast your fly to.


-Courtesy of HarvestWild
---
Siskiyou Lake -- Lake Siskiyou is a reservoir formed by Box Canyon Dam on the Sacramento River, in far northern California, near the town of Azalea, California. It is the site of local recreation, as well as being used for watershed protection and flood control.
-Courtesy of Shasta Cascade
---
Trinity Lake
-- A few reports of anglers catching bass out deep in 50 feet of water on finesse style baits but launch access is limited with the Trinity Center ramp still being closed currently. Call ahead to find details on which launch ramps are open with current weather conditions.
-Courtesy of Western Outdoor News
---
Trinity River -- The current storm has the river blown but it should be in shape quickly once the rain stops. The Winter Steelhead are in and we are having good fishing. The fish are distributed from Junction City area up river to Lewiston where there are some lingering hatchery fish. The rubber leg stone flies, large golden stones and mid sized copper johns continue to dominate but definitely have some eggs ready if you get a little color in the water. March Browns are hatching so having a dry fly rod rigged and ready is advisable. If you are swinging, black and purple are great with the water temp we have right now. HarvestWild guides have availability from March on and are looking forward to taking you out on the water.
-Courtesy of HarvestWild