Hal noticed that there isn't music on Monday's in Redding, so together we thought we'd go ahead and try to fill the void — thanks to Hal, George and friends, we offer Acoustic Monday's. Join us for a chill evening of music, beer, what better way to kick off the week!
Read More
Cedar Crest Brewing
Each Tuesday will feature live music and entertainment picked out for the evening by a special Guest Bartender from KFOI. We're bringing awareness to our local community radio, with a portion of proceeds to benefit KFOI Radio.
Read More
Sweetspot
Open Mic Nights at Fratelli's Pizza Parlor occurs every Wednesday from 7pm to 10pm. Self-censored for family dining, we provide the sound system. Bring Your Own Instruments. Sign up begins at 6:45pm. Sets are 15mins long, varying with attendance. All are welcome to play their first set until 9:30p. When everyone has a chance to play, the list starts over. Recorded for KFOI Radio and occasionally aired with permission on Speak Deep, Sundays at 11am, or Centerstage Spotlight, Wednesdays at 8pm-10pm.
Read More
Fratelli's Pizza Parlor
Little Explorers is a weekly educational program for 2-5 year olds and their caregivers. This play-based environment encourages children to explore, discover, investigate and create. Included in Park admission.
Read More
Turtle Bay Exploration Park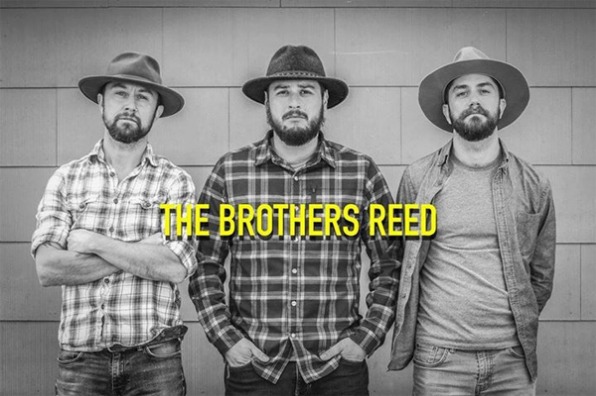 With their comedic brotherly banter, impeccable harmonic expression, and widely varying influences, a Brothers Reed performance will have you reflecting on lost lives and lovers, laughing hysterically and leaving completely entertained. Touring as a trio, the group incorporates harmonica, percussion, and upright bass into their live performances, soothing your soul with songs that are familiar yet original. Whether they are finger picking their way through a lamentable ballad or bringing you around full-speed with a barn-burning bluegrass number, The Brothers Reed are masters of their craft. 21+ w/ Valid ID
Read More
The Dip
The Schreder planetarium provides student and community education in Astronomy and Space Science. Capturing the passion and curiosity of children, teenagers and adults, the planetarium is a beautiful, domed theater in which a realistic and scientifically accurate simulation of the night sky is created, using a highly specialized digital projector. Now we embark on a journey of bringing the fascination of astronomy and science to a greater audience. Our programs are diverse ranging from scientific documentaries to science fiction stories.
Read More
Schreder Planetarium
Participate in the Cruise and win! Cultural Cruise is FREE to attend! Visit venues and collect stamps on your Cruise Map to enter into Cultural Cruise prize drawing! While the Cruise is free to attend for all ages, we are once again offering you the chance to cruise Redding culture and arts on board of a Cruise Bus (ages 21 +)! Tickets include complimentary wine!
Read More
All over Redding
Radio plays will be performed just like they were back in the heyday of telling stories without a screen. Hear stories come to life on stage with Foley sounds and energetic performances all in front of a live studio audience… YOU!
Read More
Riverfront Playhouse
Redding School of the Arts Theatre Booster Club Presents... Frozen For the first time ever performed on stage in the North state, Disney's award winning Frozen the Musical comes to life by Redding School of the Arts. Winner of two academy awards, Disney's Frozen tells a story of young Elsa whose icy powers have led to a life of isolation and grows fearful of harming her sister, Anna until she can learn to control them. Fearless optimist Anna sets off on an epic journey, teaming up with mountain man named Kristoff, his reindeer Sven on a journey to find Elsa, whose icy powers have trapped the kingdom of Arendelle in an eternal winter. Encountering Everest-like conditions, mystical trolls and a hilarious snowman named Olaf, Anna and Kristoff battle the elements in a race to save the kingdom. Anna dreams of the day she and her sister Elsa can bring life back into the castle!
Read More
David Marr Theatre
This exhibition is part of the Annual Redding Cultural Cruise on Friday, January 31. Seeing is Believing – photography by James Canter, Harvey Spector and S.J. Luke.
Read More
Old City Hall, Shasta Arts Council
Showing results 1 to 10 of 164